Description
5 pin pogo pin contacts, working height 3.50mm, pitch 2.54mm
5 pin pogo pin contacts currently only have more than 100 samples in stock, the standard current is 2.5A, the voltage is 36V dc, customized higher current and voltage, waterproof design is available, welcome to
contact us
to customize products that meet your needs, and
inquire now
.
More specifications can be found in the
5 pin pogo pin contacts product selection table
Notes:
1 Dimensions shall be interpreted per ASME Y14.5M.
2 Mechanical performance(See the table 1)
<2.1> The force is the average of forces obtained when plunger goes downwards and upwards.
<2.2> Warning:Working height are not permitted to be lessthan Min working height.
3 Electrical performance
<3.1> Insulation Resistance:1,000MOhm minimum
<3.2> Dielectric Withstand Voltage:500VAC/minute
<3.3> Dynamic Resistance:30mOhm Max.(between max and min working height)
<3.4> Current rating: 2.5A
4 Packaging specification conforms to EIA 4814
5 Working temperature
<5.1> Withstanding Higt Temperature: 270C
<5.2> Operationa Temperature:-40C~+85C
6 RoHS compliant.
physical photos: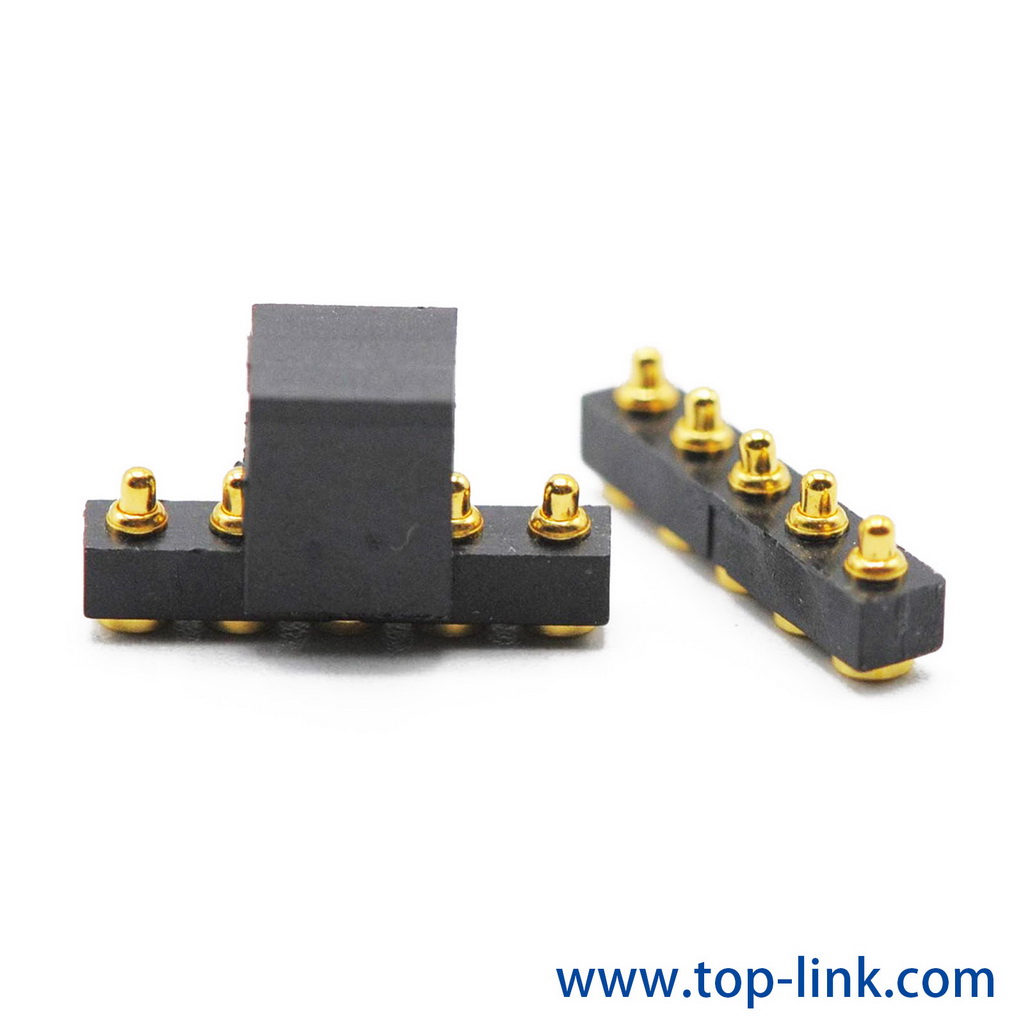 Drawings
Additional information
| | |
| --- | --- |
| Parameter | working height, 3.50mm, pitch, 2.54mm, Pin Amount, 5 pins, Durability, 10000 Cycles min, Lead Time, 25 Days, Rated Current, 2.0 A, Rated Voltage, 36 V, Force, 80gf~180gf |