We provide all kinds of high-precise solid pin milled pieces and connectors, which are used together with pogo pin. They arewidely used in intelligent wearable fields such as TWS headsets, watch/bracelet,fully meet the requirements of customers onappearance, assembly and corrosion resistance.
characteristic
High salt spray resistance 1,000H+ .
High Perspiration resistance 240H+ .
Meet the requirements of biocompatibility. (such as nickel release test)
Solid pin type
According to the welding type,solid pin can be divided into 3 types: flat bottom type, plug-in plate type and welding wire type;Pin can be shipped separately, or it can be combined with plastic to form solid pin connector for shipment.
Contact surface of inner concave surface and convexarc surface
The solid pin can be designed with curved surface, which makesthe design of earphone, smart bracelet and other products moreflexible.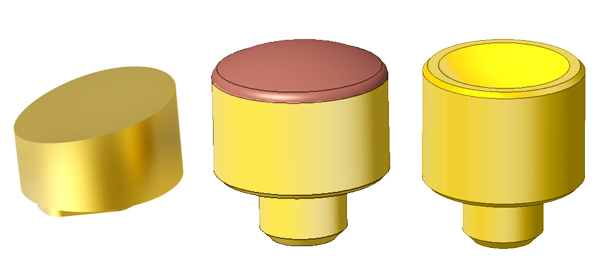 Flat contact surface
Flat contact surface is the most widely used,and it is relatively easy to process and control.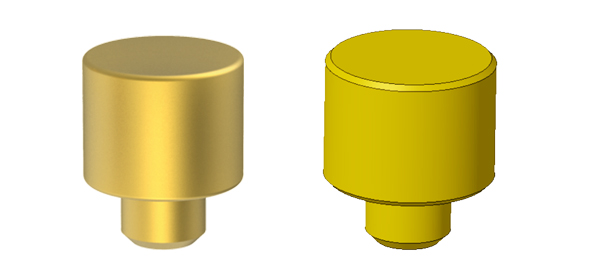 Category
Common material
Main considerations of material selection
Common coppertypes of solid pin
• Lead brass:C3604;C3602;
• Lead-free brass:C680l;
• Lead-free tin bronze:C5191 C5210
• Leaded tin bronze:C5440
• Beryllium copper:C17300
• Telluride copper:C14500
• Hardness & machinability
• Conductivity
• Yield strength
• Ductility
• Cost
• Corrosion resistance, environmental performance,etc.
Common stainless steel types of solid pin
• SUS316LF
• SUS303
• SUS904L (High salt spray / perspiration resistance)
• SUS430 (Magnetic, have the power to attract magnet)
• Hastelloy (High salt spray / perspiration resistance)