magnetic pogo pin charging solution for dive computer, magnetic pogo pin connector.
Both underwater military actions and diving activities are high-risk, which are prone to problems such as divers being lost, emergency calls for help, difficulties in locating divers, and limited communication and interaction methods. Underwater communication is the basis for the development of marine electronic information. Realizing stable and high-speed communication transmission in the deep sea is a common problem facing the whole world. The Ocean Plan Dive Navigation Computer integrates the underwater positioning, underwater navigation and underwater communication technologies. According to different scenarios, within the positioning and communication range, it can realize communication between divers, as well as between divers and the water-surface. Functions such as positioning, navigation and communication between them; help divers cope with various underwater situations, ensure the safety of divers, and improve the efficiency of underwater activities.
Because the underwater communication and navigation computer is a professional equipment, it has extremely high requirements for the waterproof performance, materials, product precision and reliability of all components. According to the application characteristics of this dive navigation computer, a specialized magnetic pogo pin charging cable and computer female pogo pin are designed to provide Ocean Plan with one-stop charging products and services. This magnetic pogo pin charging cable is covered with TPE, appearance can be customized, halogen-free flame retardant V0 level, phosphorus-free and environmentally friendly. The magnetic pogo pin on the cable side and the female pogo pin on the computer side adopt magnetic charging, which is very convenient during use. As long as the two sides are close to each other, they can be automatically aligned and adsorbed to achieve positive and negative insertion. The contact force and connection of magnetic suction charging are stable and reliable, can withstand vibration and shock, and the service life can reach 100,000 times+.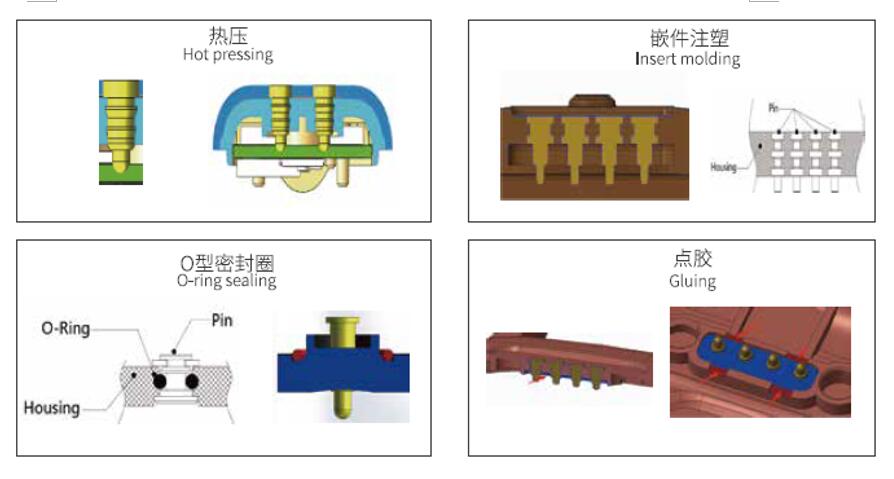 The waterproof level of the Solid Pin on the computer side reaches the customized IPX8 level, and the waterproof depth is 200 meters. In the case of deep water and high pressure, it can achieve a good waterproof effect and ensure product performance and user safety. The Pin needle of the Solid Pin on the computer side is waterproof through the process of in-mold injection molding and dispensing sealing. The Solid Pin on the computer side adopts a special coating structure, and Top-link's capability in corrosion resistance development far exceeds the level of its peers, and it can easily cope with the corrosion of seawater, etc. Top-link provides customized waterproof solutions and electroplating solutions according to the actual needs of customers.