Music can help sportsmen perform better while practicing which acts as a fostering factor for the growing popularity of the use of sports earbuds. Due to the growing concern of health, more people are now taking regular exercises like stretching, weight lifting, yoga, and while doing this type of exercise the use of earbuds helps people to better focus on their exercise and create more traction. According to the data released by the Centers for Disease Control, about 23 percent of the United States adult population get a recommendation to take exercise every week. Furthermore, the rising popularity of audiobooks and long-form podcast of interview and discussion of topics also generates more demand of the product which also expected to boost sports earbuds market growth.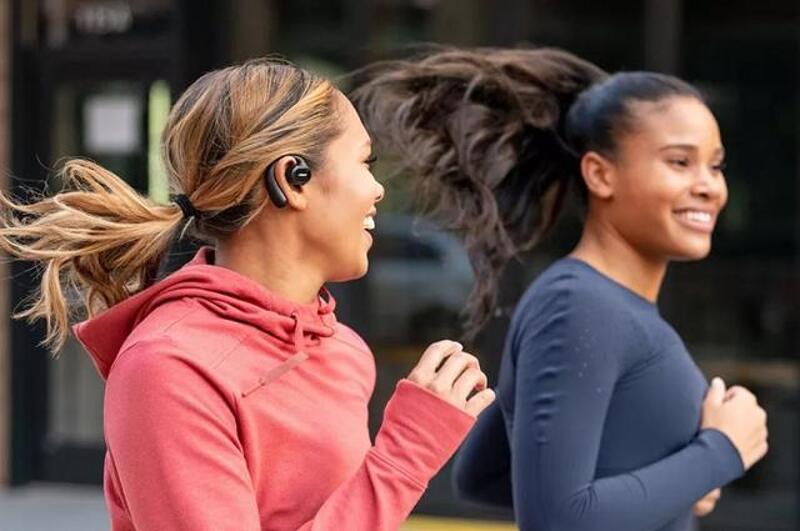 Bose Sport Open Earbuds are not bone conduction headsets, but they don't protrude into the ear canal, like normal true wireless headsets. It adopts an ear-hook design. There is an oval-shaped sound hole on the earbuds. The earbud has a built-in 16mm monomer and has advanced "sound wave direction control", which allows the sound waves of each earbud to be transmitted to the ear canal.
Top-link provides a proprietary charging base for this Bose Sport Open Earbuds, and each earbud is equipped with a Pogo Pin connector from Top-link. The charging base provide fast charging, and it can be used for 3 hours after 30 minutes of charging and magnetic charging can be realized. Magnetic charging is very convenient during use. As long as the two ends are close, the charging base and earbuds can be charged against each other. It's easy to properly charging, as both the earbuds and charging base are marked with "L" and "R."
Main advantages of Top-link pogo pin charging base:
1. Magnetic fast charging, easy to use;
2. Modular design to help customers quickly realize products;
3. Modularized one-stop procurement, saving multiple supply chain management costs for customers;
4.Customized development of automation equipment such as welding, dispensing, assembly, and testing, saving labor costs and ensuring product quality consistency.
In addition, Top-link's Pogo Pin on the earbuds end can reach waterproof IPX4, which can withstand the water, such as walking outdoors on rainy days, or sweating on the head during exercises. Top-link can customize waterproof solutions for customers, up to IPX8 waterproof.
In recent years, with the innovative development of wireless Bluetooth technology and the continuous growth of consumer demand, Bluetooth headsets, as a key variable, rely on excellent sound quality, rich functions, convenient to carry. The gameplay has completely broken the limitation of traditional earbuds only for "listening", and has become a daily carry-on item for more people. It is believed that sports earbuds will soon become the prosperous market in the consumer electronics industry, bringing more innovative choices to trendy sports people. Top-link will continue to help customers realize products faster and better, enable customers to seize new development opportunities.
tag: pogo pin charging base