Top-link Pogo Pin
"People's Daily" quoted information showing that more than 300 million people in China currently suffer from sleep disorders. In particular, the overall time to fall asleep in 2022 has been delayed by 2 to 3 hours, while searches for sleep problems have increased by 43%. Many consumers focus on sleep health products. According to the news released by CCTV Finance, the transaction volume of sleep products on the e-commerce platform have increased by 45 times than last year.
Bose, as the world's first manufacturer (in 1989) to launch active noise-canceling headset products, Bose's practicality in noise-canceling technology is quite outstanding. Sleeping earbuds with continuous noise-canceling technology that allow wearers to sleep soundly throughout the night. Because it needs to be worn all night, needs a stable and reliable charging connection system support, and at the same time it needs to be small in size and capable of two-way connection.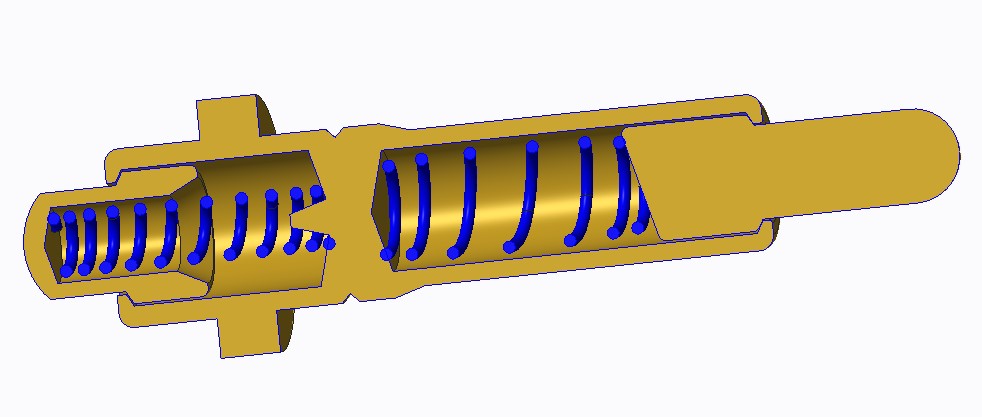 As a strategic partner of Bose, Top-link has been in the Pogo Pin connector industry for 18 years and has accumulated rich experience in development, design, quality management, and intelligent manufacturing. Top-link's R&D team quickly responded to Bose's needs by developing a double-ended Pin connector, which has been patented (patent No. CN2020211498434.6). This Pogo Pin connector has a compact appearance and double-ended Pin design that allows conduction at both ends. There is an open slot inside the needle tube, with one end of the needle shaft extending into the slot and a limit hole. The bottom of the limit hole is an inclined plane, and one end of the elastic support piece is inserted into the limit hole. The elastic support piece is pressed between the bottom wall of the installation slot and the bottom wall of the limit hole. By setting the bottom wall of the limit hole as an inclined plane, the force exerted by the elastic support component on the bottom wall of the limit hole can be decomposed into an axial force and a radial force. The needle shaft tilts slightly under the push of the axial force and a radial force, forming two effective contact points, thereby reducing the contact impedance, and playing a buffering role under the push of the axial force, ensure more stable performance of Pogo Pin connectors. Top-link 's new double-ended Pin has passed Bose's testing and is applied to the new generation Bose noise-cancelling sleep earbuds, helping solve sleep problems.
In addition to earbuds, the double-ended Pin can also be applied to lightweight devices such as hearing aids, mobile phones, and smartwatches. Top-link adjusts its design plan according to the needs of customers. With 18 years of industry technology reserves, capacity accumulation, and customer service experience, it applies cross technical research to quickly identify the root cause of problems, solve technical or process difficulties, and accelerate the product development process. At the same time, by applying automated production and product quality control, we can quickly mass production. When there are changes in customer order quantity or other requirements, we can quickly match resources, adjust production plans, and provide customers with one-stop high-quality products and services.